Dances
We have knowledge of many types of dance and we can teach you to dance quickly with grace and confidence. Some dances are easier to learn than others. Often learning an easier style of dance will help you learn the more challenging dances quicker and you will have learned two as easily as one.
The order we recommend for learning the dances is:
Merengue

Waltz

Rhumba

Foxtrot

Swing

Tango

Cha

Cha

Samba

Other dances including (Mambo-Salsa,

Bachata

, Viennese Waltz,

Cumbia

,

Bossa

Nova,

Pachanga

, etc.)
Many of these dances can be used with a broad range of music in a variety of environments. Couple dancing is more versatile then most people think.
<![if !vml]>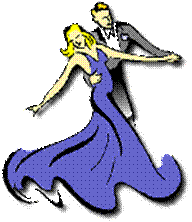 <![endif]>