Carl
Carl has many years of Ballroom and Latin Dance under his belt. He has a vast knowledge of sequence dance and experience in square dancing and international folk dancing. His philosophy is to teach the man to lead and encourage the lady to follow.  Ladies will be pleasantly surprised at what men can accomplish when given the opportunity to lead.  Carl was a competitive dancer for many years, recognized by his peers several times by earning several dance awards.
Marina
Full of personality and vitality, Marina has many years of experience in teaching and performing Ballroom/Latin/Mid-Eastern Dance. Her unique approach focuses on a couple's interaction during the dance, and she prides herself on spicing up her lessons with a Middle Eastern flavour.
Together
It's been said over and over again here at carlandmarina.com, but Carl and Marina love to dance. Spending any more than a few minutes with them proves it. They live and breathe ballroom every moment of their lives, spreading their enthusiasm to every student they touch. Of course, they enjoy dancing even when they're not teaching, and can be found on most weekends (and some week nights!) at clubs and parties around the community spreading their unique and innovative brand of dance around for all to see.
<![if !vml]>

<![endif]>
<![if !vml]>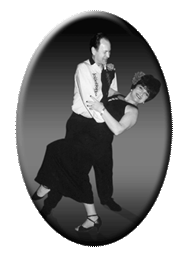 <![endif]>